Android Beta 1 (and 2, 3)
Another step forward for the mobile Lagrange: the first Android integrations have been done in the form of native text input, device status/navigation bar theming, and scroll behavior. According to my Alpha/Beta nomenclature, this ends the Alpha phase.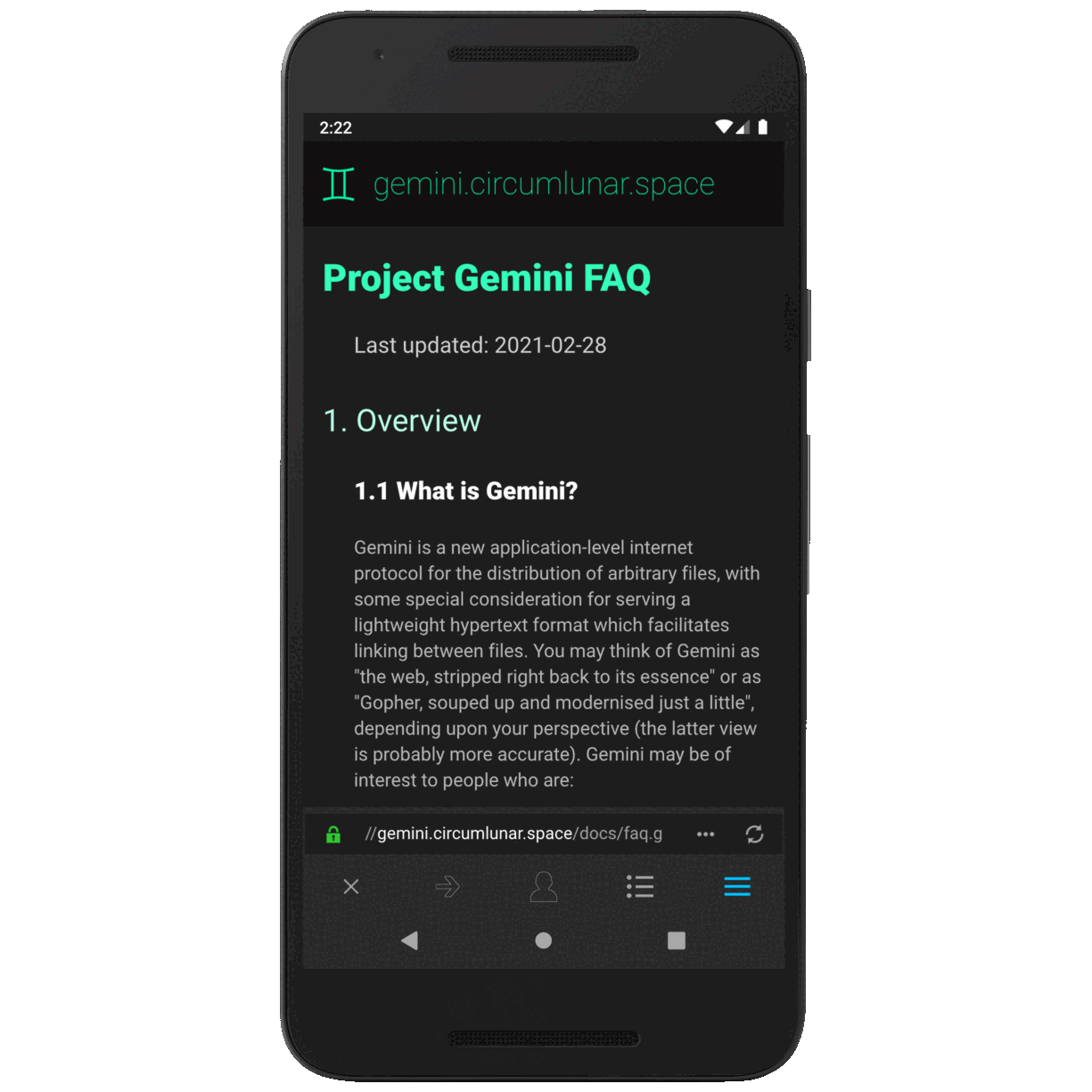 Get it here:
EDIT 2022-03-29: Updated to Beta 3 with fixes for a few crashes. Beta 2 fixed issues with input fields, particularly related to entered text not being registered by the app.
Release notes
Input fields use the operating system's native text editors.
Colors of the status bar and the device navigation bar change depending on UI/theme colors.
Adjusted scrolling behavior to be more like regular Android scrolling.
Changed appearance of many dialogs to use a card layout instead of fullscreen.
Input prompts appear next to the keyboard, putting action buttons more within reach.
Added Import and Create actions on the Identities page in Settings.
Adjusted UI layout of Settings. The title of the current page appears in the top bar, together with any relevant actions.
Changed appearance of the pull down indicator.
Fixed glitches with showing and hiding lookup results.
Fixed incorrect document width after changing orientation from landscape to portrait.
Next steps
There remains plenty to do to improve the Android integration. The next feature is probably a file picker of some sort, so one can select files to open, upload or import.
📅 2022-03-27
🏷 Lagrange, Android
CC-BY-SA 4.0